PIANO STUDIO NEWS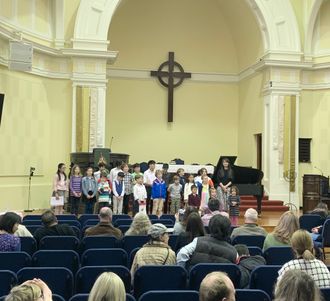 SEPTEMBER 2021

🎶
🎹The last concert of this year was limited to 50 people under Covid restrictions, which proved to be a bit of a challenge! We made it happen and everyone had a great time. It was lovely to hear our students play for us.
🎹It is the piano exam season! Best of luck to all our exam students in their preparation
JUNE 2021

🎶
🎹The 2021 Piano Plus Festival was a great learning experience for our young competitors. Congratulations to: 
Jayden Ma for winning the gold medal in the Preliminary Class. He was also awarded the Best NZ Composer prize
Jaiden Lam for winning the gold medal in Grade 1-2 class
Annika Bonk for winning the gold medal in Grade 3-4 class
APRIL 2021

🎶
🎹 Well done to all our young pianists at our first concert of the year and thanks to family and friends for coming to support us. Next concert is in September.
JANUARY 2021 🎶
🎹 Congratulations to our piano exam students for achieving excellent results in the Nov/Dec 2020 Trinity exams:  
Caleb  - Grade 1 passed with distinction  
Jerome - Grade 2 passed with distinction  
Henry - Grade 3 passed with distinction  
Krish - Grade 3 passed with distinction  
Mira - Grade 7 passed with distinction 
Cynthia - Awarded ATCL performance diploma