April 2023🎶
🎹 Welcome back to a new exciting year of music making! This year students from the studio will participate in the annual Chamber Music Contest in June. We have students in piano 6 hands groups and also piano trios. The groups have started rehearsing and it's wonderful to see them enjoying the fun chamber music brings.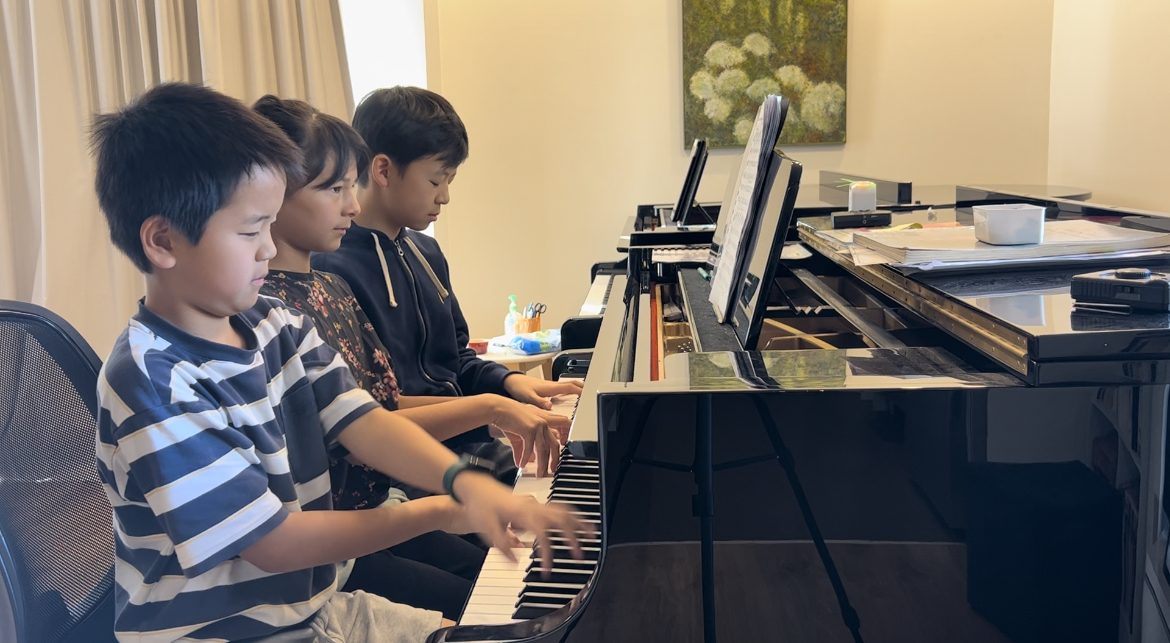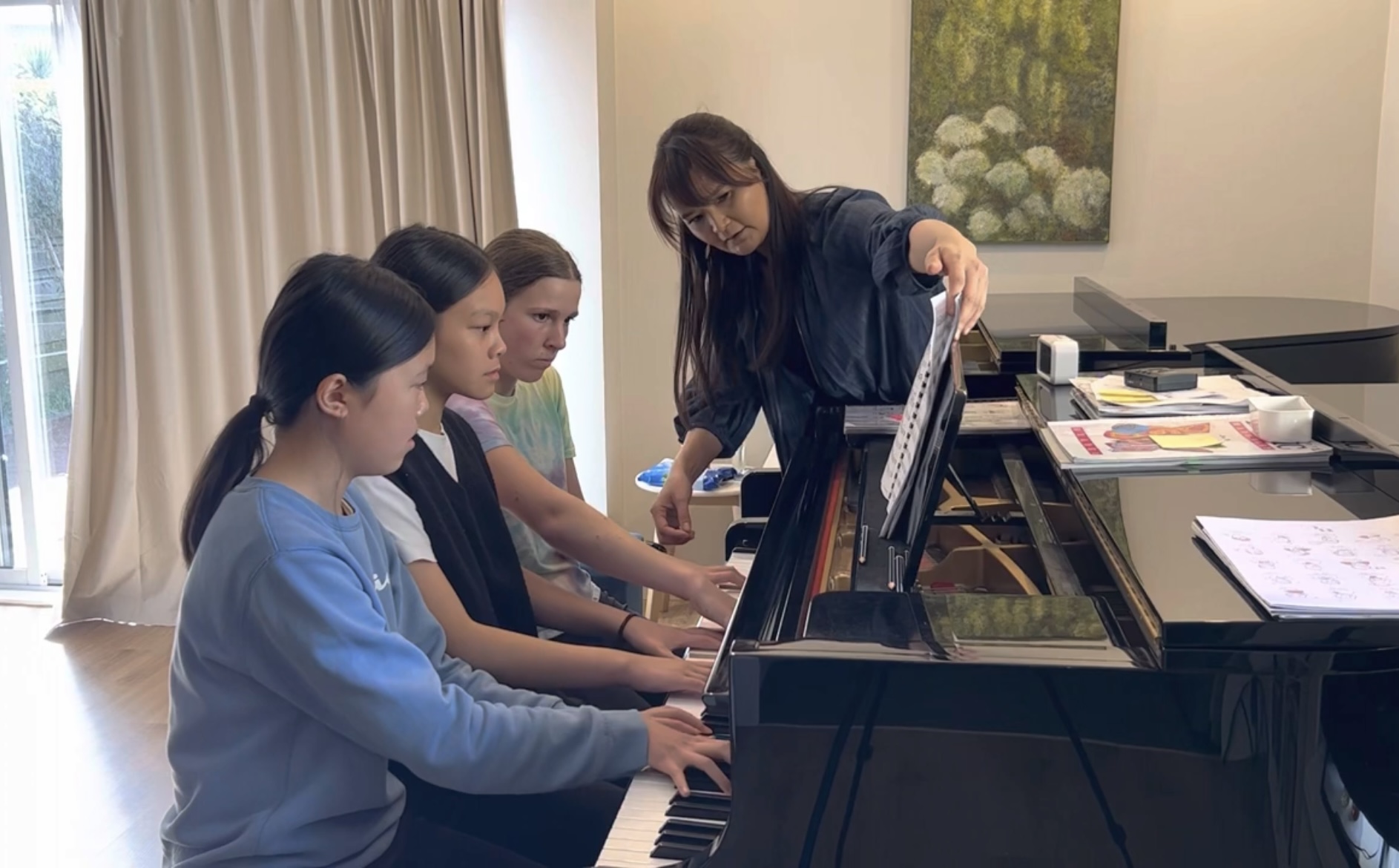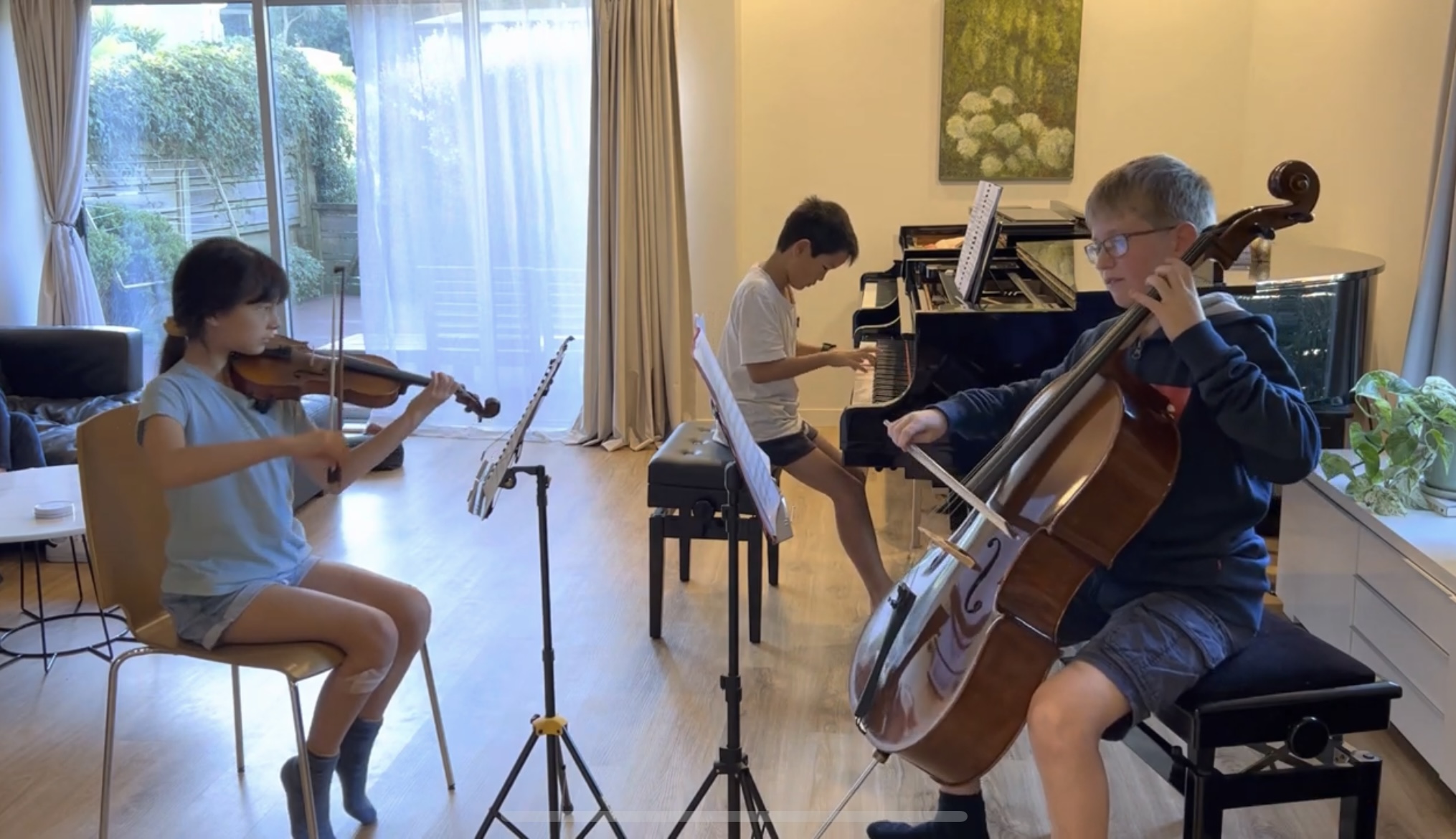 On the exam front, a big congratulations to Jaiden Lam for achieving Grade 4 with distinction and also Grade 4 with merit to Dora Wang. I am very proud of you both!
DECEMBER 2022🎶
🎹 That's a wrap! What an awesome concert it was! Our 7 teams of multi-hand piano ensembles playing festive tunes was a real treat. Have a lovely festive season everyone.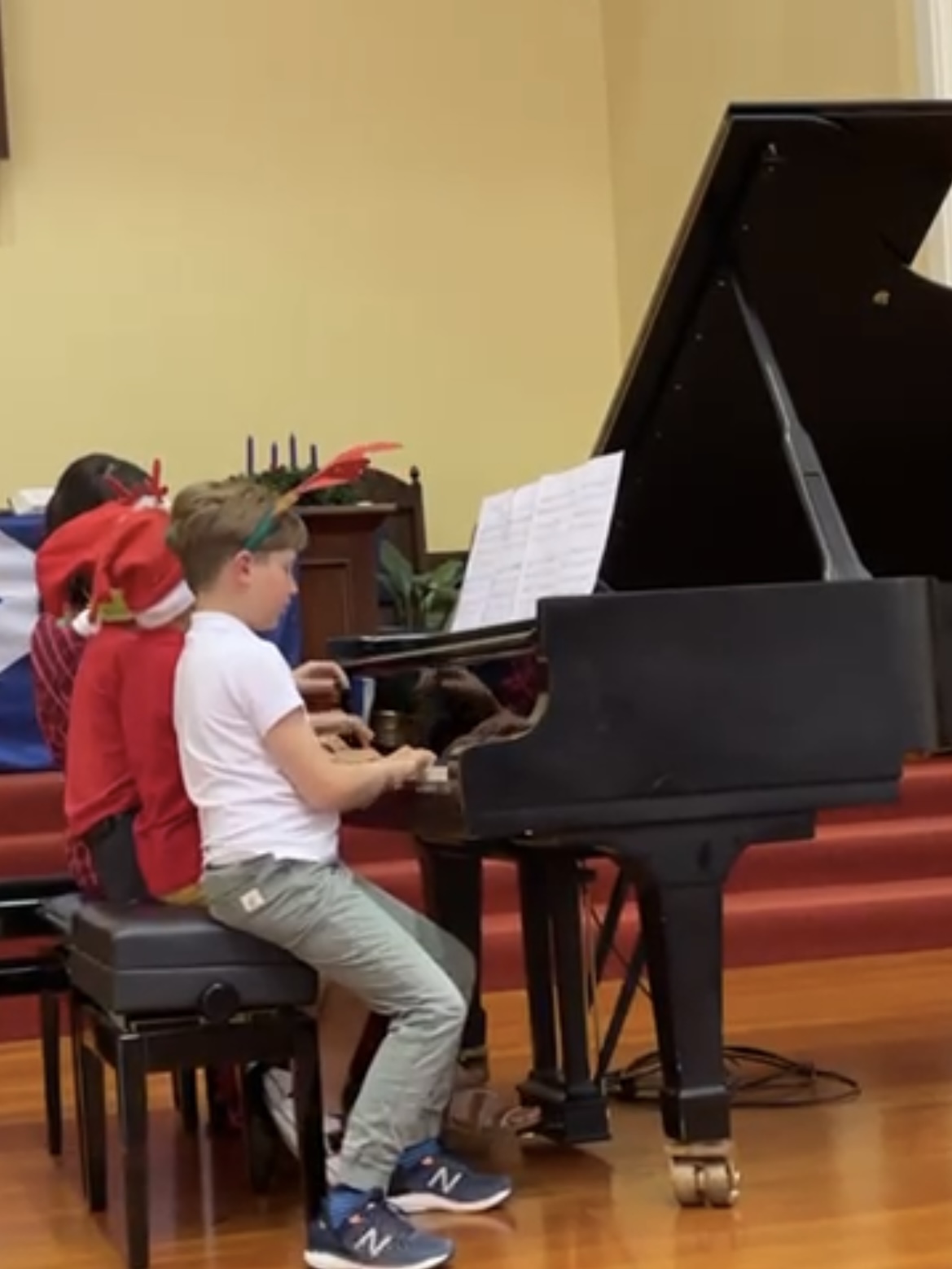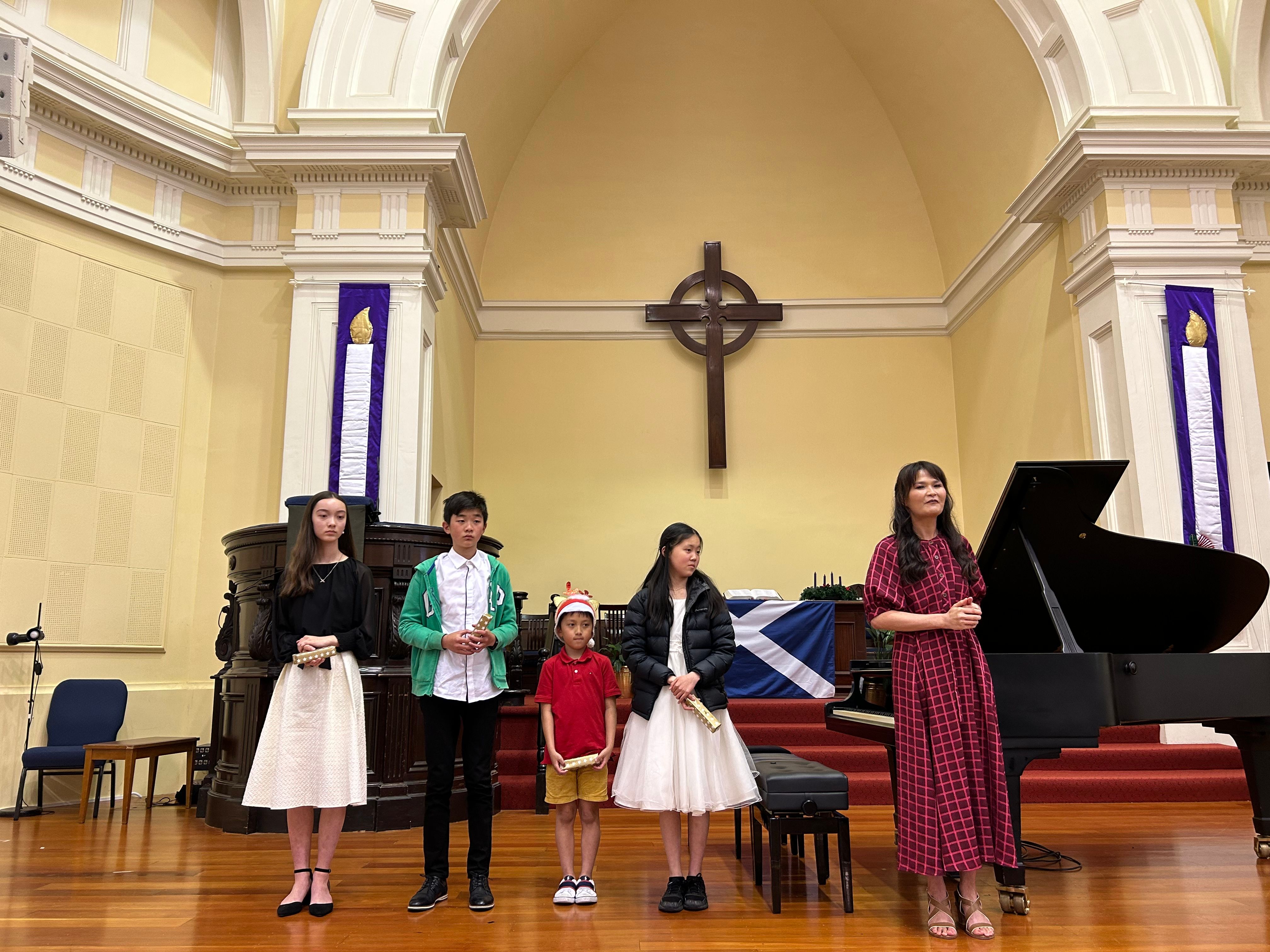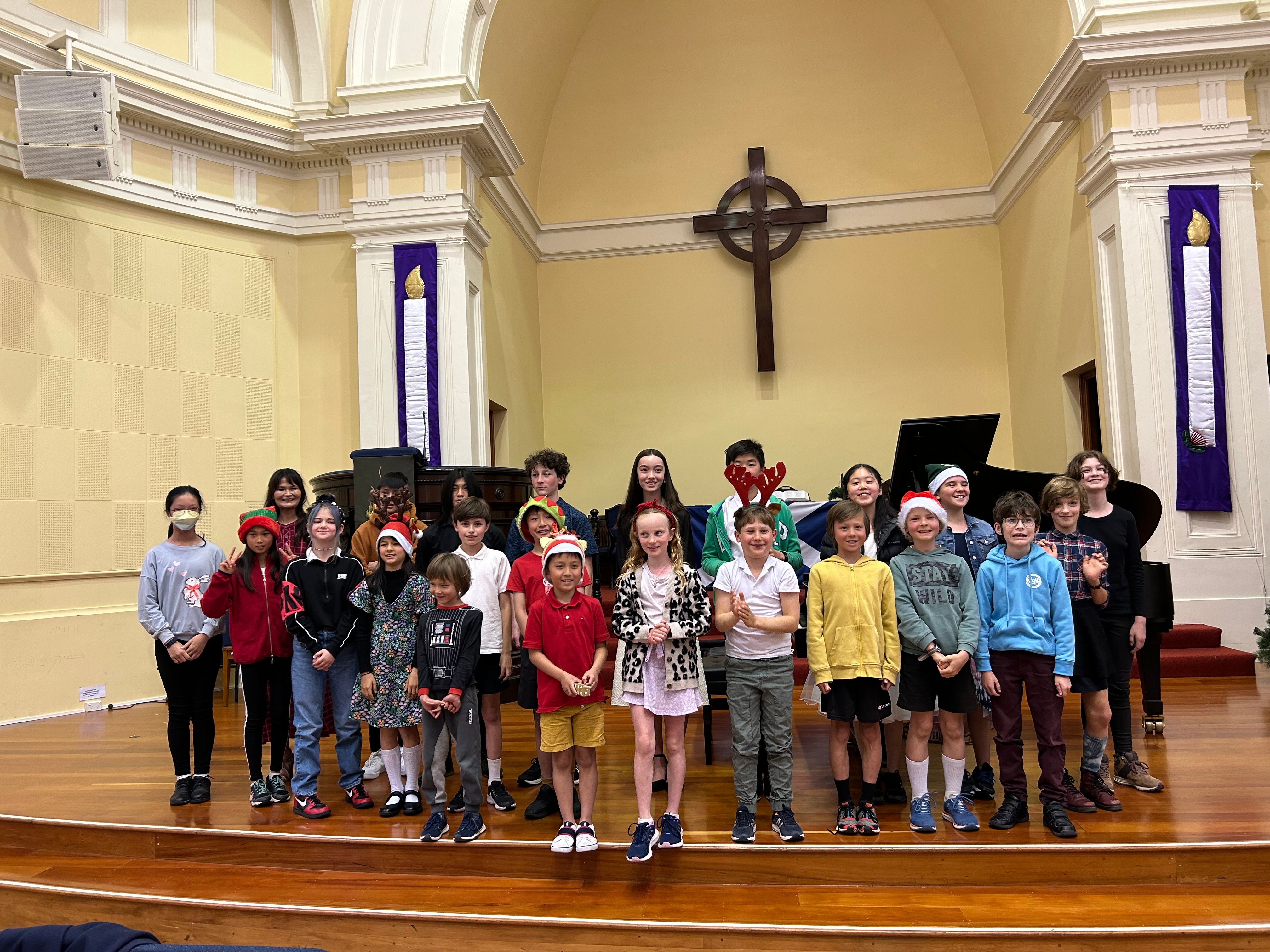 OCTOBER 2022🎶

🎹 Lana Ritchie has been accepted to begin Bachelor of Music major in classical piano performance at New Zealand School of Music in 2023. She also won 1st prize at IRMTNZ  Judith Clark Sonata Competition (15 years & over). A big congratulations to you, Lana!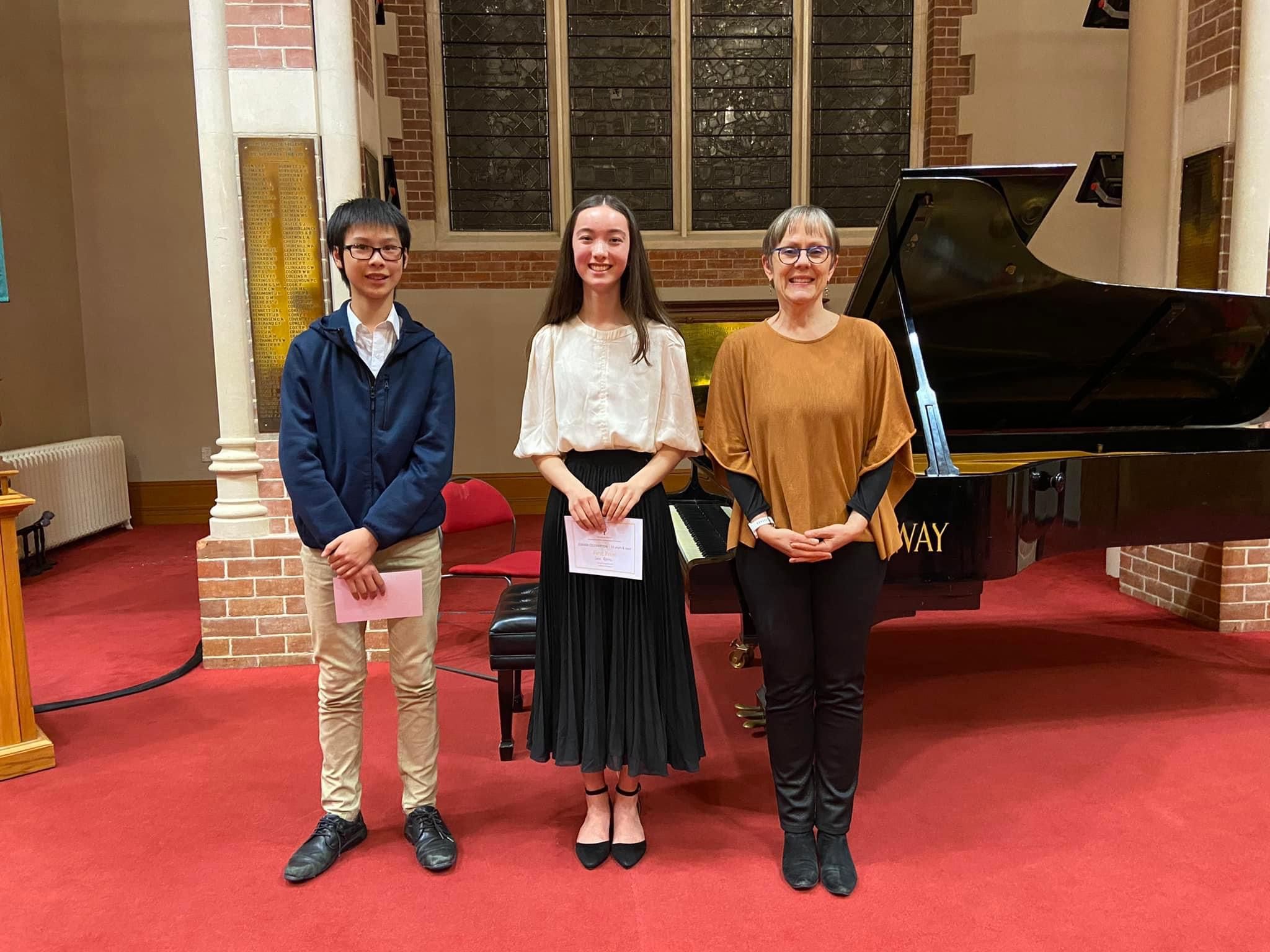 JULY 2022🎶
🎹 News from IRMTNZ Youth Music Festival 2022:
Congratulations to Jayden Ma for winning a gold medal at the Grade 1-2 class and also the Sounz prize for Best Performance of a New Zealand Work. Yani Jiang won Highly Recommended award in Grade 7-8 class. Well done both of you!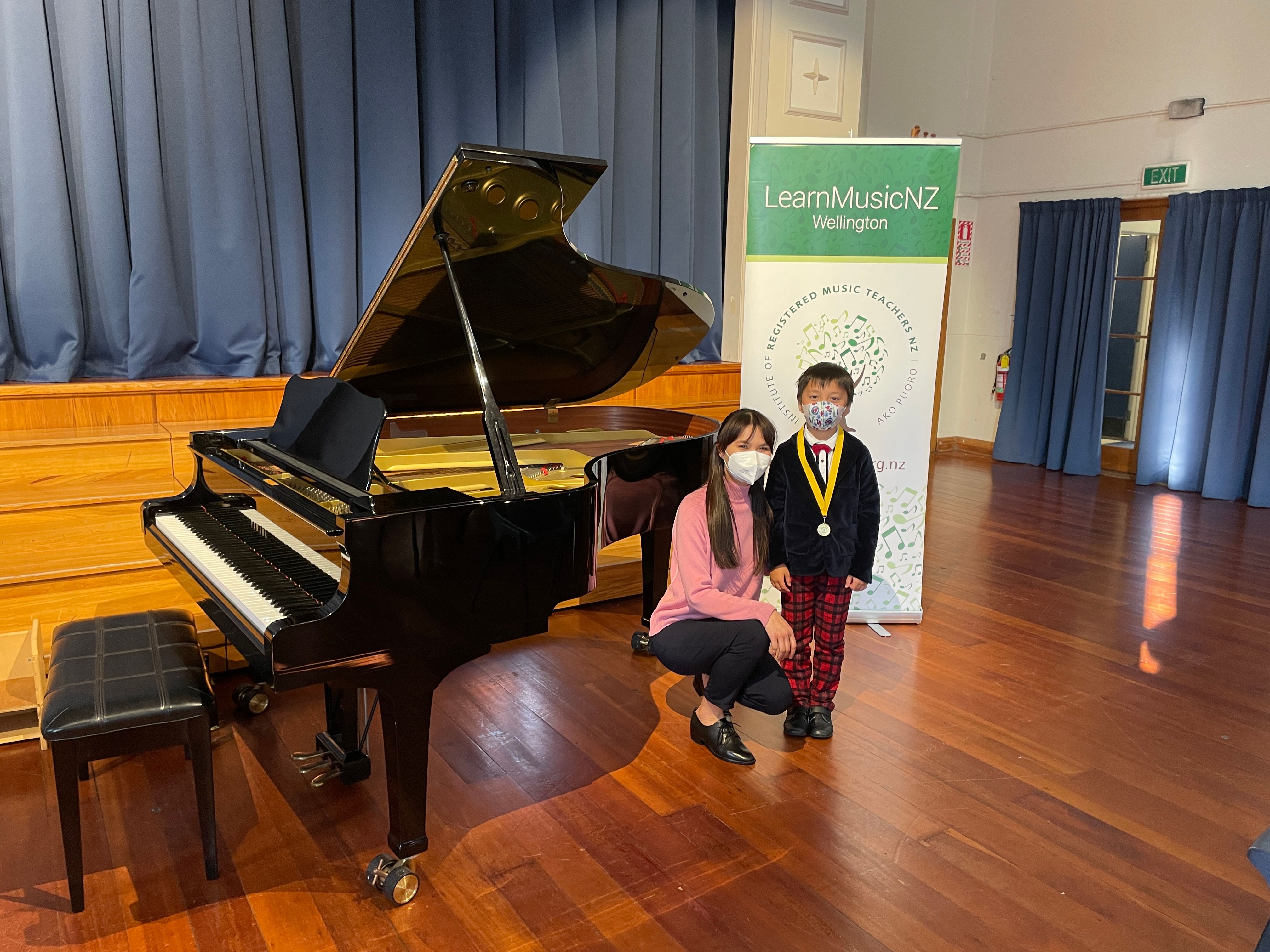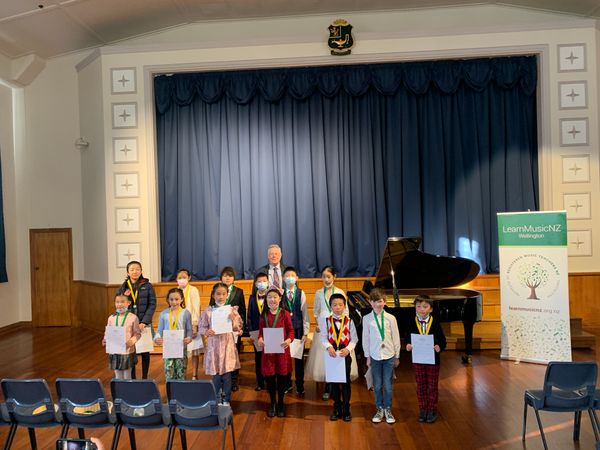 JUNE 2022🎶
🎹Congratulations to all students at our mid-year student concert at St. Andrew's on The Terrace. We enjoyed listening to your wide variety of music, from Mozart, Rachmaninov to Star Wars and jazz tunes! Bravo!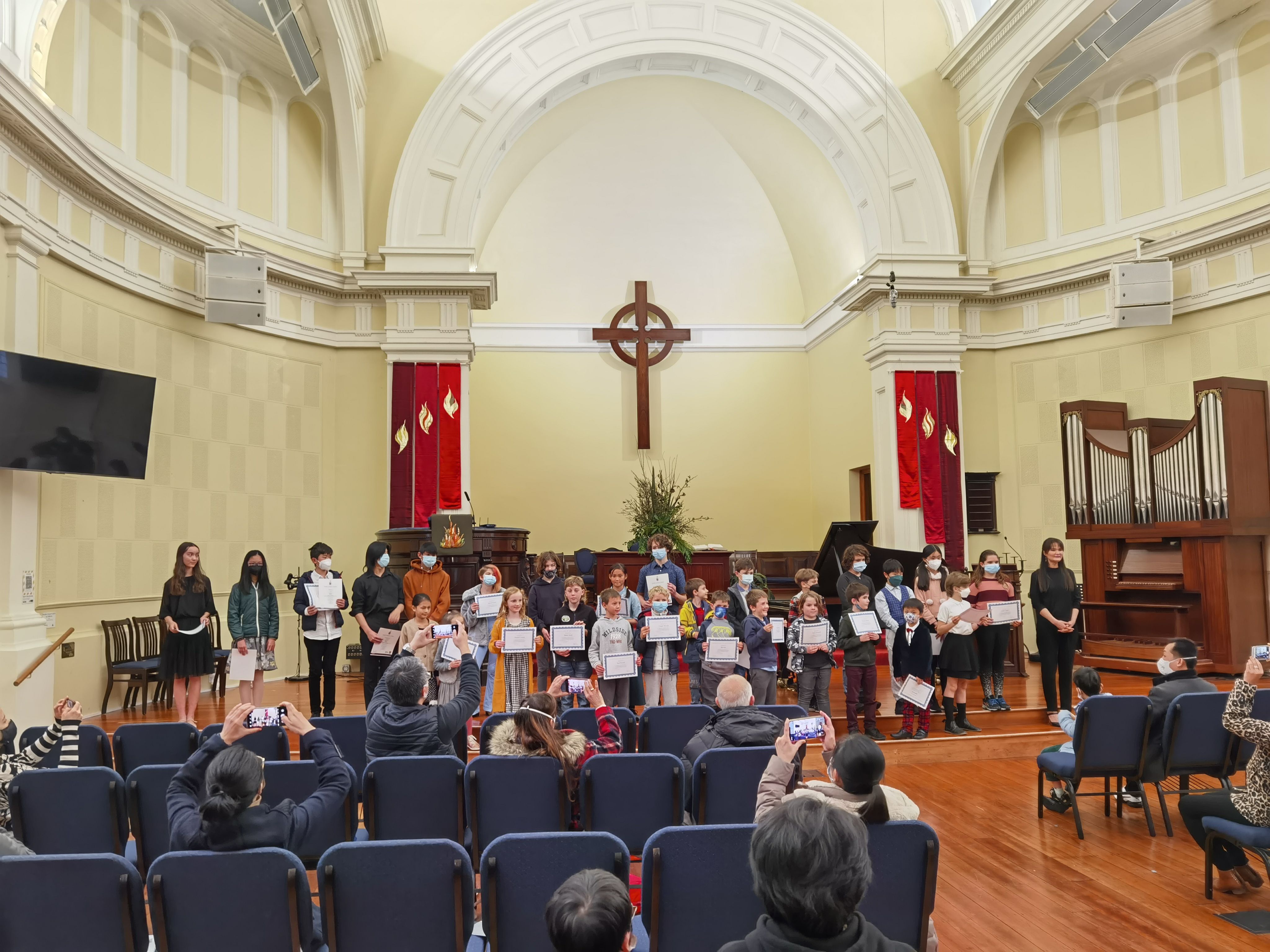 DECEMBER 2021🎶
🎹Congratulations to the following students on their excellent exam results:
Dora Wang - Grade 1 passed with distinction
Jacob Busby - Grade 1 passed with distinction
Arnav Chouhan - Grade 1 passed with distinction
Caleb Ling - Grade 3 passed with distinction
Jerome Ling - Grade 4 passed with distinction
Henry Xu - Grade 5 passed with distinction
 
SEPTEMBER 2021🎶
🎹The last concert of this year was limited to 50 people under Covid restrictions, which proved to be a bit of a challenge! We made it happen and everyone had a great time. It was lovely to hear our students play for us.
JUNE 2021🎶
🎹The 2021 Piano Plus Festival was a great experience for our young competitors. Congratulations to: 
Jayden Ma : for winning the gold medal in the Preliminary Class. He was also awarded the Soundz prize for Best Performance of a New Zealand Work
Jaiden Lam: for winning the gold medal in Grade 1-2 class
Annika Bonk : for winning the gold medal in Grade 3-4 class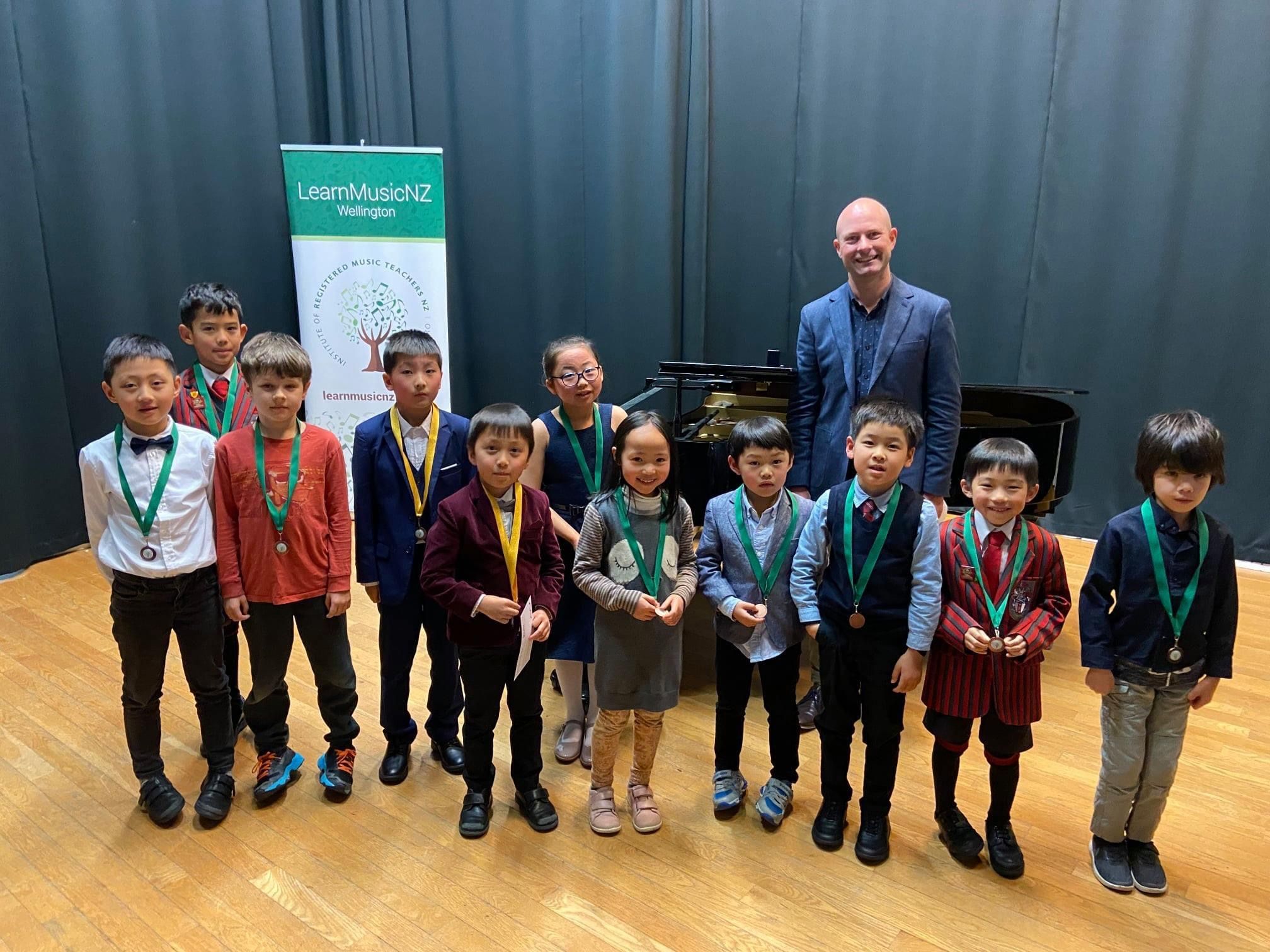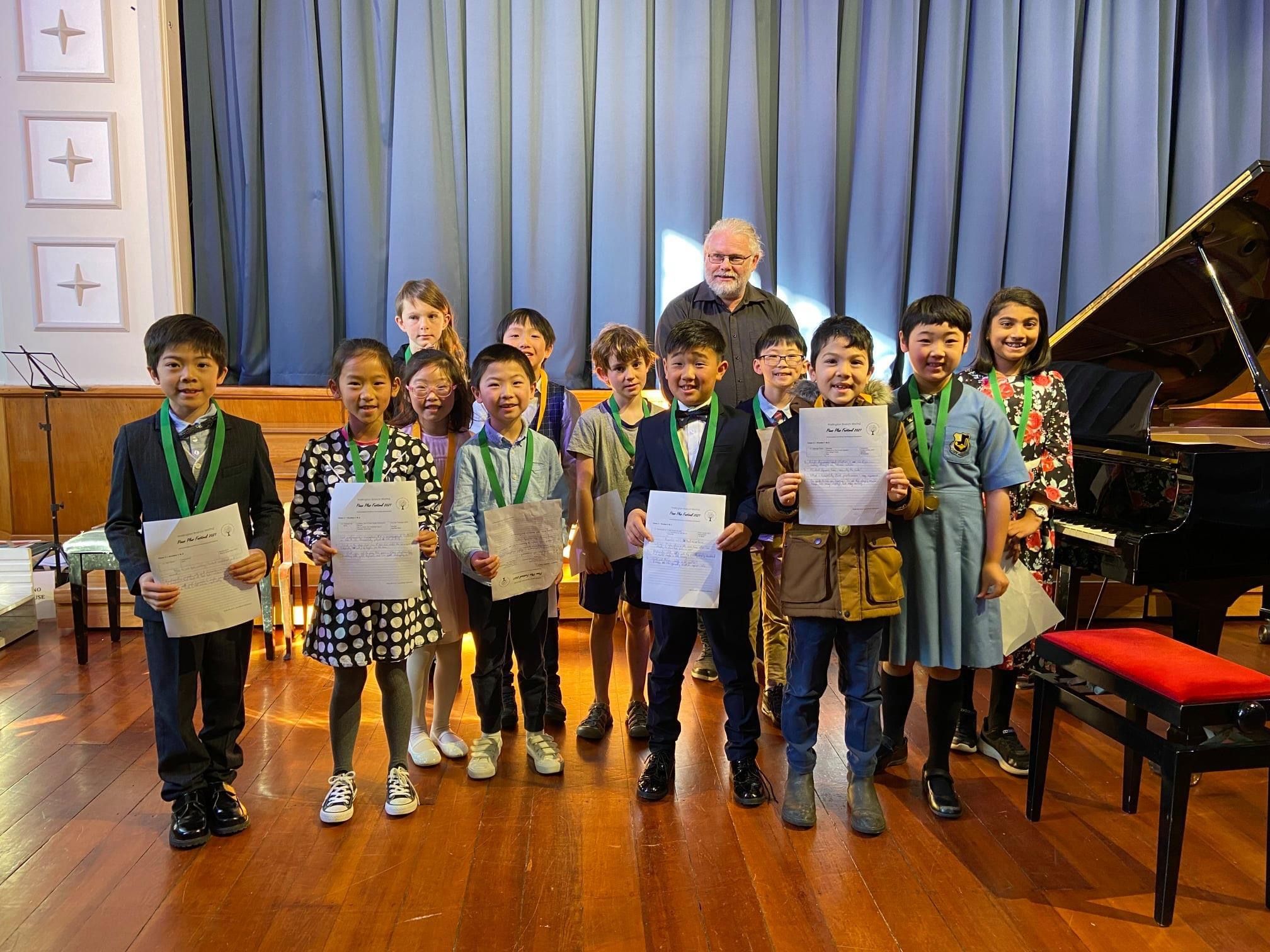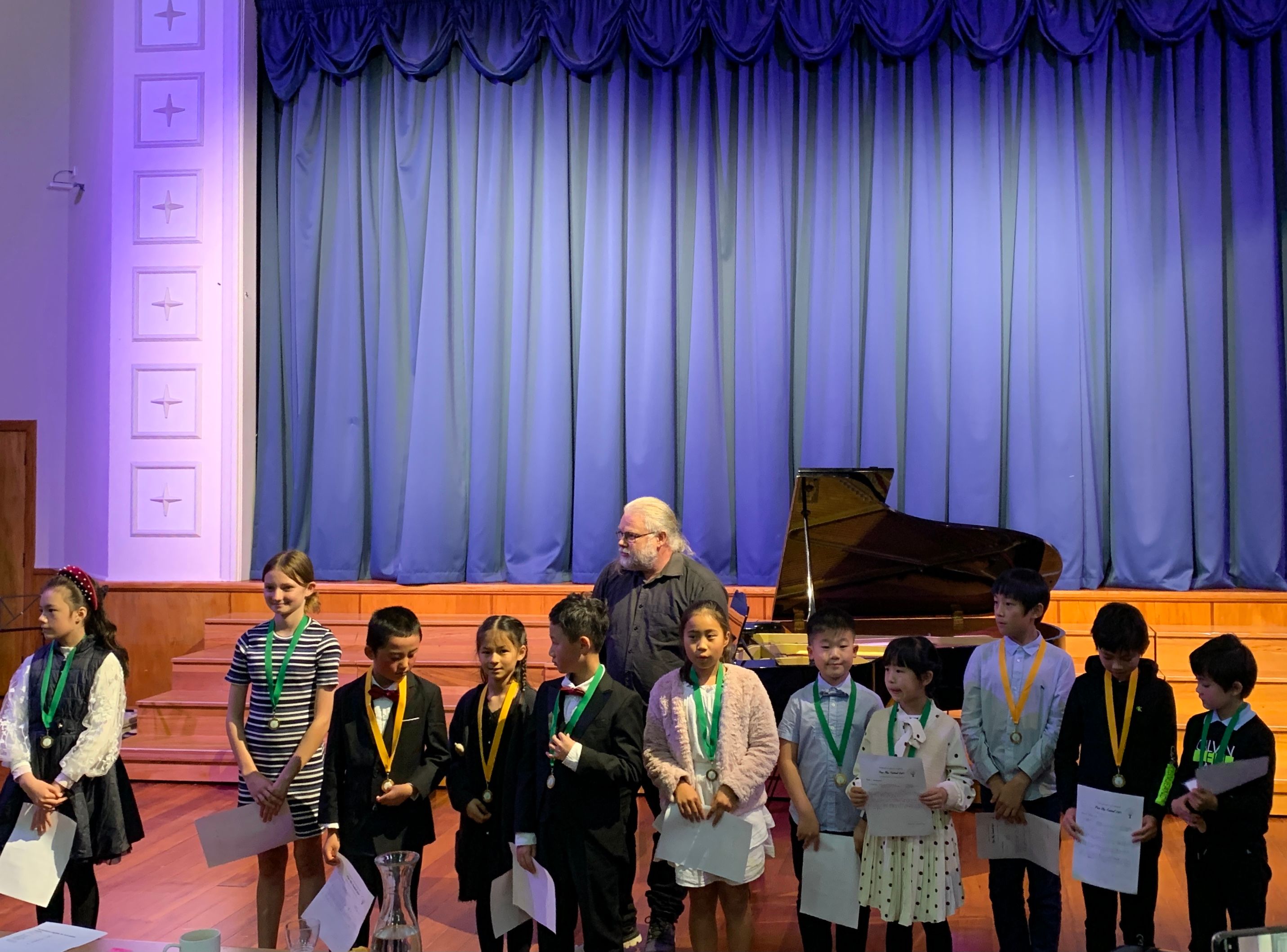 APRIL 2021🎶
🎹 Well done to all our young pianists at our first concert of the year and thanks to family and friends for coming to support us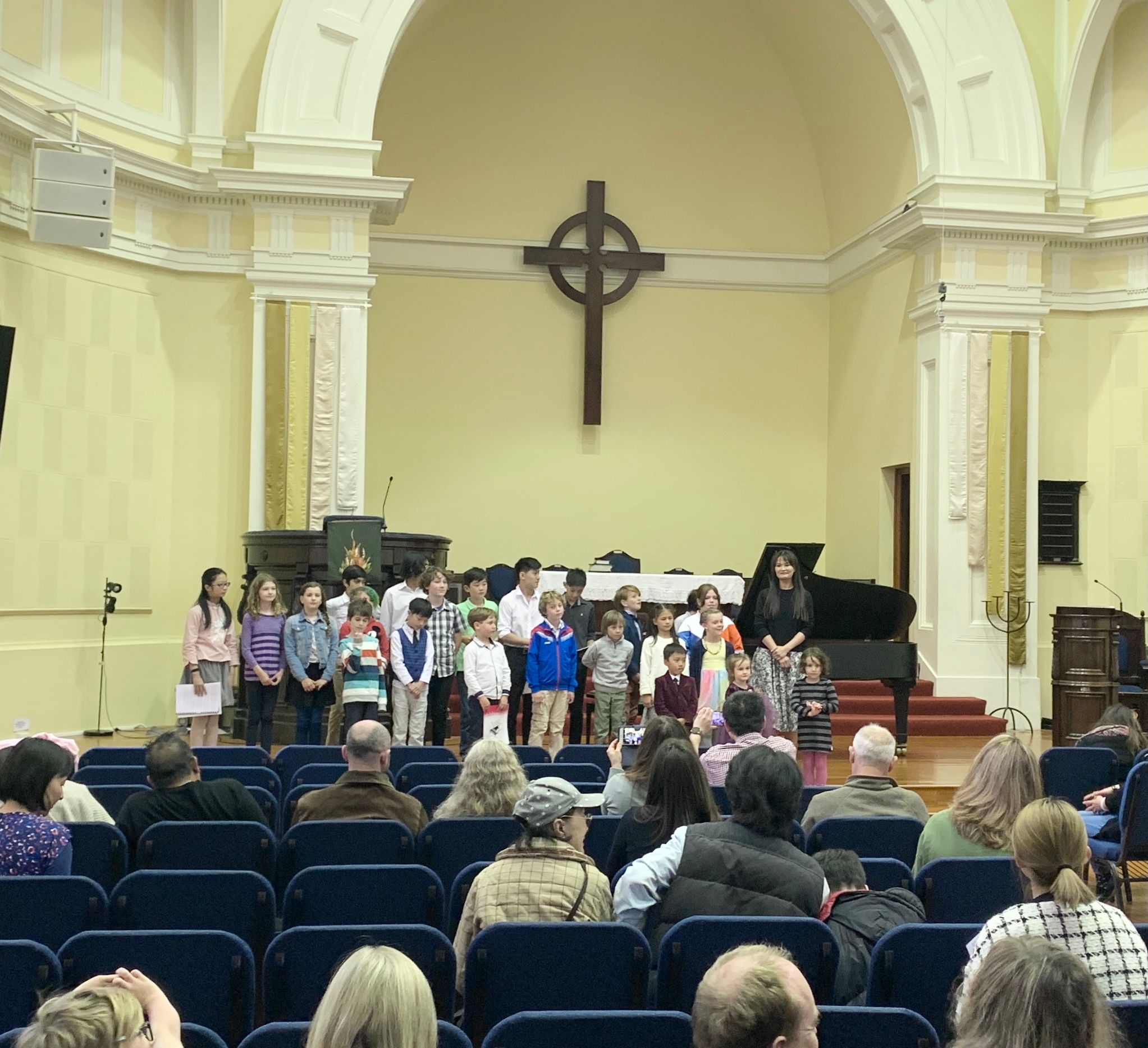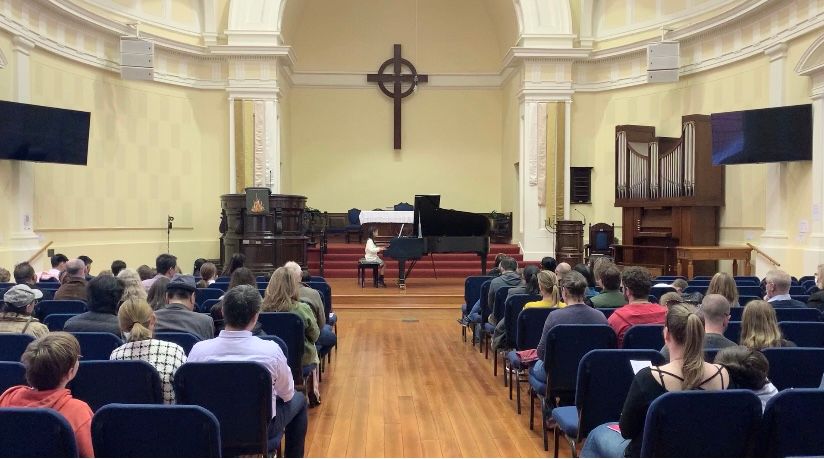 JANUARY 2021 🎶
🎹 A Special congratulations to Cynthia Wratt for completing her BMus degree and achieving ATCL performance diploma 
🎹 Congratulations to our piano exam students for achieving excellent results in the Nov/Dec 2020 Trinity exams:  
Caleb Ling - Grade 1 passed with distinction  
Jerome Ling - Grade 2 passed with distinction  
Henry Xu - Grade 3 passed with distinction  
Krish Chouhan - Grade 3 passed with distinction  
Mira McLaren - Grade 7 passed with distinction