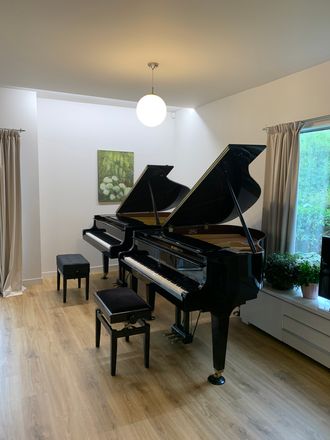 Beth has been a piano teaching staff at numerous music organisations in Europe, Australia and New Zealand. She is an Artist Teacher at New Zealand School of Music, Victoria University, and an associate member of The Institute of Registered Music Teachers of New Zealand 
NEW ZEALAND SCHOOL OF MUSIC | VICTORIA UNIVERSITY
Beth has a long association with New Zealand School of Music as a member of teaching staff. She is currently an Artist Teacher teaching piano major, piano second-instrument students and the piano class. 
Beth also teaches the classical piano class and chamber music ensembles for Young Musicians Programme. This programme is for upper primary and high school students at New Zealand School of Music (Gate 7, Kelburn Parade, Victoria University). For more information and enrolments, see NZSM's website.
RIDGWAY SCHOOL AND HOME STUDIO
Beth teaches at Ridgway School and her home studio in Owhiro Bay.  Please call 0212049842 or email to register your interest.
Beth's students have been highly successful in exams and piano competitions.  Students are taught theory, technical studies and a variety of piano repertoire.  Lessons for a beginner includes pieces from method book, note-reading app and theory. For intermediate to advanced students, additional elements such as technical exercises, sight-reading and aural skills are introduced as needed. After intermediate level, students can choose to do exams and competitions.  Beth encourages students to be passionate about their piano playing and is happy to follow the student's musical taste.  Requests of  favourite pop song/movie themes/jazz pieces are welcome. Beth's focus points are on building a solid technique, expanding musical understanding and to foster a life-long love for music. Beth can prepare students for all grade levels, including advanced students for diploma exams . She is a friendly and approachable teacher for students of all ages.